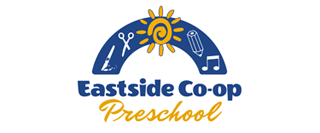 We are so excited to invite you to our first VIRTUAL Trike-Or-Hike on Saturday, May 15th!
Together with your family, you can trike (or bike!) around the neighborhood, hike your favorite trail, walk around the block, run on a treadmill, whatever works for you! Set a distance goal to challenge yourself to a 5k or take it easy with a one-mile hike.
Anyone and everyone is welcome to join us for this event so please invite your friends and families to participate! Our goal is to make this a fun way to connect with each other during this time when we need each other more than ever. We hope you can trike or hike with us!
Registration for the Trike- Or-Hike is only $25 per family and includes a supercool souvenir race bib and a finishers medal for each child while supporting ECP!
If your kiddo is up for an extra challenge, invite your family and friends to pledge $ for a distance or duration goal, such as $5 every quarter mile or minute your kiddo trikes or hikes!
Please share and tag your photos of your Trike-Or-Hike with us on our Facebook page or on Instagram using #ecptrikeorhike. Have fun with your ride by decorating your bike or helmet, chalking your route with pictures or encouraging words, and wear your ECP T-shirt!
All proceeds from the Trike-Or-Hike support Eastside Cooperative Preschool, a 501(c)(3) nonprofit. The registration fee helps to fund various initiatives and school-wide programs that enhance the educational environment for our children.
Can't participate in the event? If you would like to donate to support this event or sponsor a student, please donate through PayPal (account not required).
You may also donate by sending a check to Eastside Cooperative Preschool: PO Box 1851 Olympia WA 98507.
Our Tax ID# is 91-0748229 and donations are tax deductible.
Thank you for your support of Eastside Cooperative Preschool events and our community. Stay safe and stay healthy!