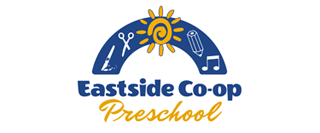 What our families say about Megan:
"Teacher Megan is so calm and patient, my shy son absolutely loves her."
"Teacher Megan has the ability to connect with each child in a unique way."
"She teaches problem solving skills that my child applies at home."
"Great communicator and teacher!"
"She cares a lot about the curriculum and puts a ton of effort into it."
"Our whole family loves Teacher Megan."
​
"Teacher Megan is great at collaborating and connecting with families!"
​
Megan and her husband have four children who are all alumni of Eastside Cooperative Preschool. In her spare time, Megan loves to spend time with her family cooking, hiking, or running. She also likes to relax with her girlfriends at the spa!
Teacher Megan joined ECP as a parent in the fall of 2011. After eight years at ECP, she was inspired to begin teaching. She teaches both Yellow Class (3 year olds) and Blue Class (4 year olds) at ECP. Both classes run Monday, Wednesday, Friday. She has her Bachelor's degree in Psychology and her Master's Degree in Clinical Social Work with a specialization in child welfare. Prior to joining ECP, Megan worked at various non profits in Western Washington as a clinical social worker counseling children and their families.