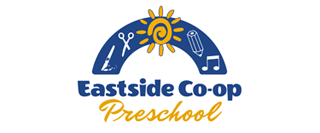 What our families say about Tiffany:
"Teacher Tiffany works to have very personal and supportive relationships with each of the kids and kids have a comfort and trust of her quickly."
"Teacher Tiffany has such a warm and friendly demeanor with kids and provides great learning opportunities."
"So nice and bubbly - my daughter loves her!"
"Perfect for young children!"
"My daughter uses what teacher Tiffany says at school."
"Teacher Tiffany is very responsive to the children."
"Teacher Tiffany plans activities for free play time and circle time that are engaging and appropriate."


Tiffany and her husband have three boys. In her spare time, Tiffany loves to read, play with her boys, and spend time in Alaska with her family.
Teacher Tiffany joined our ECP family in June 2015. She teaches Red class (2-year-olds) on Tuesdays and Thursdays. She has her Bachelor's degree in Early Childhood Education and her Master's degree in Education as a Reading Specialist. Prior to coming to ECP, Tiffany worked for 10 years as a first grade teacher in Maple Valley, WA and Denver, CO.