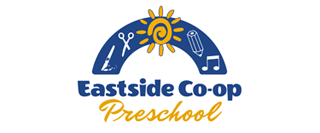 The 2022-2023 school year starts in September 2022!
Registration information can be found here.
SPACE AVAILABLE!
Please contact us if interested in a spot for a 3-4 year old child!
​
Please email ecpmembershipchair@gmail.com for
the links to the events and to the registration form.
In Regards to the COVID-19 Pandemic:

Our highest priority is the safety of the children and families we serve. ECP follows guidelines for safe practices from the Olympia School Board, CDC, and Governor's office.
In addition, the ECP parent board regularly surveys currently enrolled families to determine how best to serve the school community. In 2020-2021, members voted to hold classes virtually. 2021-2022 members voted to hold class entirely outdoors, with parents, teachers and students masked. The majority of time, class has been in person, with periods of virtual class time when that supported the class needs. Our 2022-2023 members will continue to have a voice in our school navigating this on-going pandemic, using our co-operative model to build a supportive and resilient community.
Though we face a new landscape in Early Childhood Education, I hope you will consider joining ECP!
Your incredible support helps make ECP great!
​
Our hands-on preschool teaches children about their world through exploration, play, social interaction, and first-hand experiences. Families are actively involved in all aspects of our children's education, from leading classroom activities and planning field trips, to making pancakes and playing board games.
​
Finding Strength in Community Since Our Founding in 1962!